Enumerate and briefly explain each kind of investments…
1. Investments products you can buy, risk/return
2. Which ones should you buy then? optimal portfolio 101
We reviewed the differences between registered and unregistered accounts before. Now let's just talk about what you can put in these wallets.
[icon name="hand-o-right" class="" unprefixed_class=""] When you invest in stocks, you're buying a share in the ownership of a company.  Holding a company's stock means that you are one of the many owners (shareholders) of a company and, as such, you have a claim (albeit usually very small) to everything the company owns. You can make or lost lot of money, depending whether the company grown or decline over the time.
[icon name="hand-o-right" class="" unprefixed_class=""] When you invest in bonds, you're lending your money to an entity (typically corporate or governmental) which borrows the funds for a defined period of time and pay you back with interest. Bonds are used by companies, municipalities, states and sovereign governments to raise money and finance a variety of projects and activities.  It's less risky than stocks, and also less profitable.
[icon name="hand-o-right" class="" unprefixed_class=""] When you invest in mutual funds, you ask a group of people to manage your money, account for it and keep you informed. You pay their salaries and research expenses through various fees (usually as a small percentage of your money invested). When you invest in mutual funds you are putting your money together with many other people and asking a professional money manager (the mutual fund manager) to invest it on your behalf. The fund manager invests it for the whole group into a variety of investments, which suit the fund's specific investment objectives. Each fund has its own investment objectives. If the fund manager's choices of investments make a profit, you share that profit along with everyone else in the group. If the investments lose money, everyone shares in the loss. AGF, Fidelity Investment, Manulife, are examples of notable mutual funds in Canada. All the major banks also have theirs mutual funds branches.
[icon name="hand-o-right" class="" unprefixed_class=""] When you invest in Exchange-Traded Funds (ETF), you almost do the same as with mutual funds, except that instead of having a professional money manager selecting which stocks to buy, the ETF just just buy all the stocks listed in a particular sector or the whole market.
Because of the government oversight of how mutual funds operate and the rules they must follow, the money you invest in mutual fund is very safe, but not as safe as in a regular saving account. Remember mutual funds that hold investments that go up and down in market value can decrease in value as well as increase – whereas your bank's savings accounts can never decrease in value.
If you're rich enough, you can also invest your money through a Hedge Fund. The term "hedge fund" could simply be conveyed as "any unregistered, privately-offered, managed pool of capital for wealthy, financially sophisticated investors." Hedge funds are usually structured as partnerships, with the general partner being the portfolio manager, making the investment decisions, and the limited partners as the investors. Hedge fund managers attempt to produce targeted returns or absolute performance, regardless of the underlying trends in the financial markets. They can implement a wide array of complex trading strategies, from equity, fixed-income, CTA portfolios, or mathematical algorithms. Hedge funds are managed more aggressively than mutual funds. Since they are not controlled and regulated by any government, they are able to take a speculative position. This will typically increase the leverage and thus the risk of losses. This also means that even when the market is falling it is possible for hedge funds to make huge amounts of money.
Mutual funds are not permitted to take these highly leveraged positions and therefore are typically safer for the common investor. That's why hedge funds are only available to a specific group of investors with a high net worth (peoples and/or companies with millions of $$$ to invest). The typical minimum hedge fund investment is between $500,000 and $1 million. Warren Buffet, the richest man in the world, became rich by starting his own hedge fund with friend's money (who also became rich through his partnership).
Understanding diversification
Modern Portfolio Theory aims to reduce risk in a portfolio without sacrificing returns.
Let me explain MPT by way of a hypothetical example. Let's say we have two products Tomato and Potato. Both trade at 10$ in year 0.
At the end of year 1, Tomato goes down to 8$, while Potato goes up to 15$. In year 2, Tomato goes up by 12$, while Potato goes down to 12$. You can see the price history in the table below.
YearTomato Potato
0 $10 $10
1 $8 $15
2 $12 $12
Now, let's imagine that we have 3 different dudes in year 0.
Yo mumma invested 100% of her money in Tomato.
Yo Poppa invested 100% of its money in Potato.
Your Cat invested 50% of its money in Tomato, and the other 50% in Potato.
Which one earned the highest return by the end of year 2? That's a trick question, because they all performed the same – they all gained 20% in the end (from 10$ to 12$).
However, it's easy to see that your cat's strategy had the least risk of all three. Why ? Let me show you a table that tracks the performance of each portfolio.
Year Yo mumma Yo Puppa Yo cat
0 0% 0% 0%
1 -20% +50% +15%
2 +50% -20% +4%
Cumulative 20% 20% 20%
While Yo mumma and Poppa's investment lurched up and down, Your cat's one grew steadily, and never get down, thanks to diversification.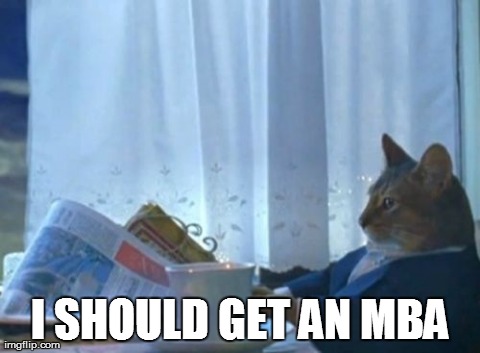 As we said, each portfolio gained 20% in the end. Given the different risk profiles, however, you can see that your cat's portfolio was the safest.
A different allocation (for ex. 40% in Tomato and 60% in Potato), or different products (for ex. 5 instead of only 2) would have produced a different outcome. Financial Experts can measure this 'steadiness' by a measure called standard deviation, and find the the 'optimal' allocation .